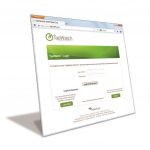 TapWatch3 is the legacy PC-based software used by utility billing providers to generate reads data for an RDL8500 remote data logger connected to the Internet via a dial up connection. Utility billing providers also use TapWatch 3 to make hardware changes on RDL sites.
Any site with an IP-connected RDL8500 can use either TapWatch3 or the cloud-based TapWatch Application to generate reads data and perform site troubleshooting.
For new sites using a TapWatch gateway, please use your login credentials to access the TapWatch Application or email support@inovonics.com to request a log in.
If you require a copy of the TapWatch 3 software please complete the form below.