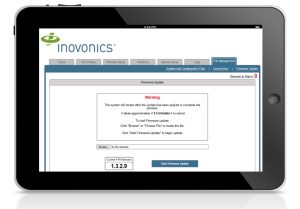 Firmware Version 1.3.2 (January 2019)
Before downloading this firmware and release notes, please check with your host application provider to verify compatibility. After registration, we will email you a link to download the firmware.
What's New
Inovonics has released firmware version 1.3.2 and release notes for the EN6080 area control gateway.
Firmware Version 1.3.2 – January 2019
As of January 17, 2019 (date code 19003 or higher), all new EN6080 area control gateways are shipping with firmware version 1.3.2.
We recommend this firmware update to all EN6080 area control gateways with date code 18194 or lower (shipped prior to January 17, 2019).
This release contains added features. See the release notes included with the firmware zip file for details.
See Chapter 8 of the EN6080 User Manual for firmware installation instructions.
For the Latest EN6080 Documentation Updates
Note to Developers: Please contact your Inovonics Sales Representative at sales@inovonics.com for the latest version of the EN6080 Area Control Gateway Integration Guide.
Request Firmware Download