Where Inovonics Products are Certified for Use
Inovonics is certified to sell, ship and support products in the following countries on this map and listings below. Please note that each region has its own set of frequency allocations in accordance with the The International Telecommunication Union (ITU). Click on the image below for a larger view of the map.
For additional regulatory information, please visit our Regulatory Compliance page.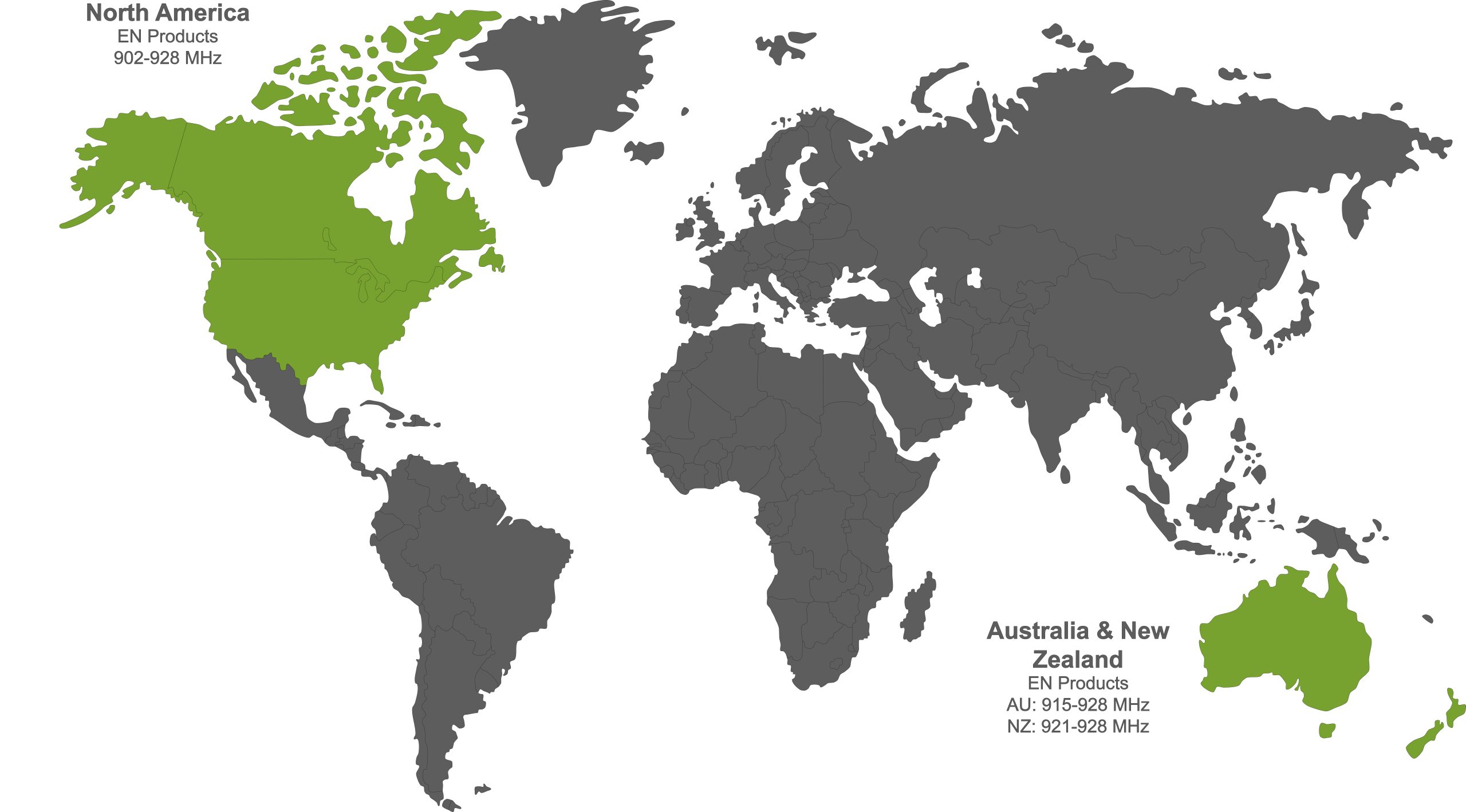 Regional Partners & Sales Contacts
North America
EN Products
902-928 MHz
Australia & New Zealand
EN Products
902-928 MHz
Australia (915-928 MHz)
New Zealand (921-928 MHz)