Commercial Security Wireless Solutions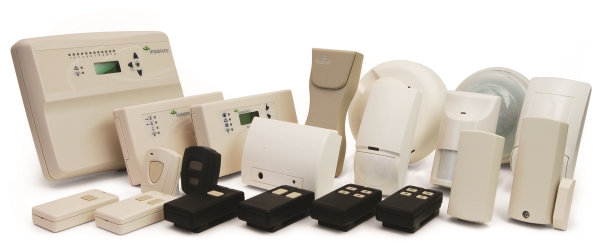 Inovonics commercial security products protect some of the world's most sensitive buildings. The panel-agnostic EchoStream network can connect to almost any security system, offers direct interfaces with most industry-leading control panels, and provides an extensive selection of transmitters.
Inovonics intrusion detection devices transmit alarms when sensing unauthorized entry or activity; Inovonics panic buttons send alarms when activated by an individual under duress; and Inovonics integrability allows for a host of other solutions, from perimeter intrusion detection to camera activation. Every Inovonics security device is fully supervised to ensure reliability.
Inovonics commercial security installations range from a single panic button to thousands of transmitters serving sprawling multi-building campuses in education, government, healthcare, retail and banking facilities.