People Behind the Products
Elyse Frazier
Technical Services Representative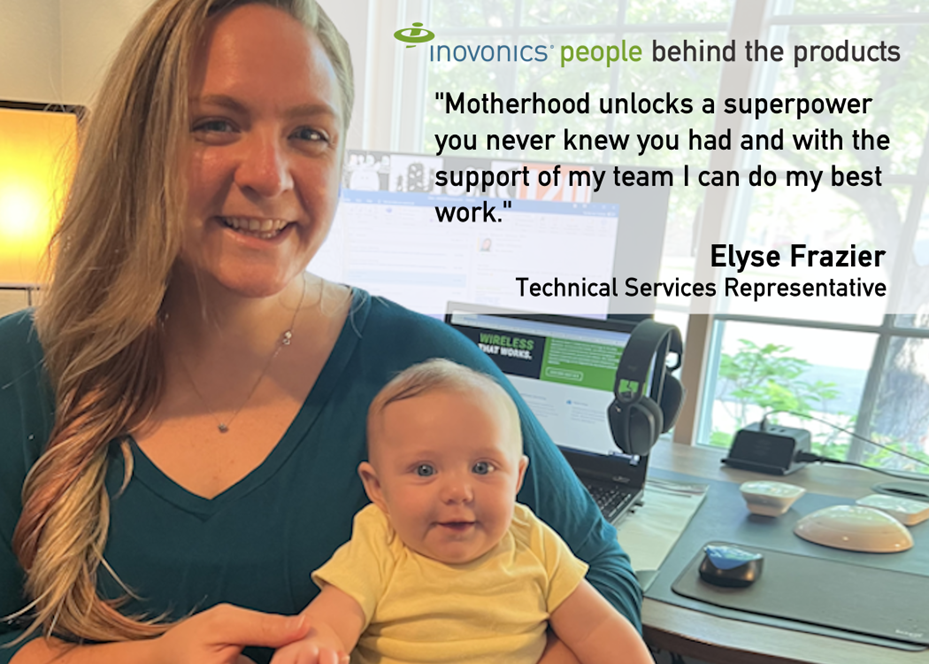 How does your department support Inovonics products/customers?
We're trouble shooters and problem solvers, but often what surprises our customers is that they get to talk to a real person without waiting. We're not the run-of-the-mill call center – we're personable and easily available to our customers. Oftentimes we can identify a product issue versus a programming issue and help people get the answers they need pretty quickly. We also help with sustaining support like managing upgrades and product transitions.
What do people not know about your department?
We're not afraid to ask each other for help. Not having the answer on the spot is not a bad thing in our department; in fact we all learn more and support our customers better when we work together. We're a close-knit team and those who have been here longer are always more than happy to collaborate on a solution. I'd also say that we're a genuinely curious bunch – we enjoy bouncing ideas off one and other to come up with the best possible solutions for our customers.
Overall, some may not know just how supportive we are of one another. As a new working mom (my baby is four months old), my department and supervisor really made a point to be supportive. Throughout my pregnancy and post-partum, they've all gone out of their way to be encouraging. Motherhood unlocks a superpower you never knew you had, but feeling that I'm in a supportive work environment where I can do my best work makes all the difference. We're a close team and support each other professionally and personally. I wouldn't be able to do this without my team. They make me better.