People Behind the Products
Garrett Hoffman
Operations Program Manager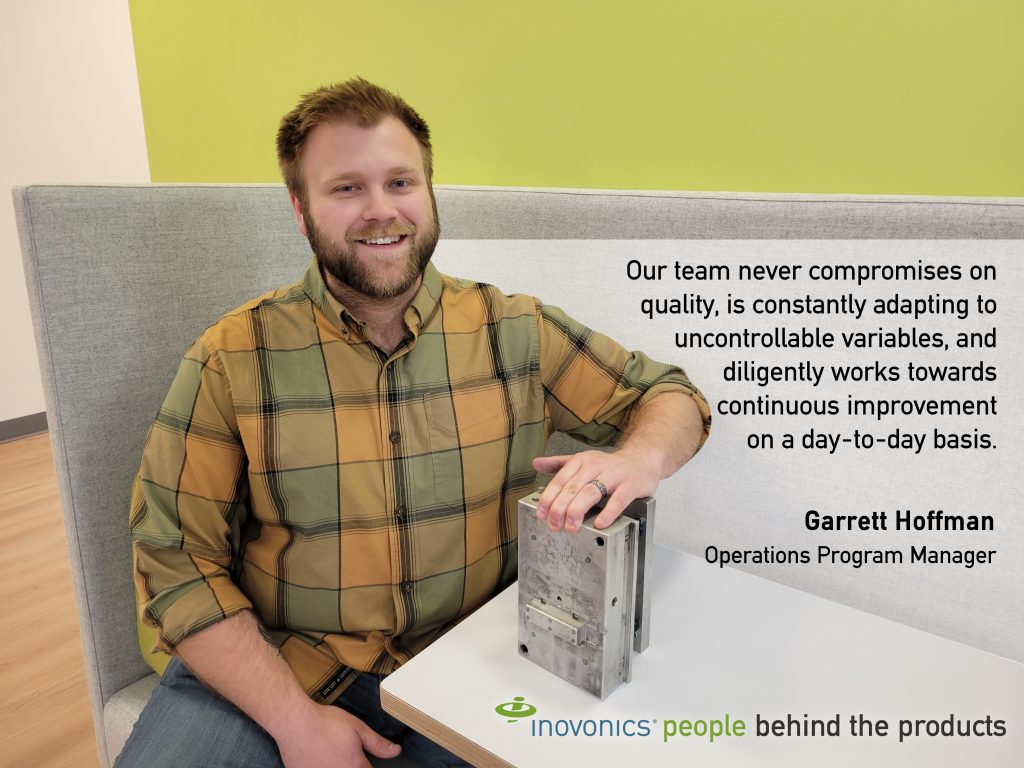 How does your department support Inovonics products/customers?
Simply put, we want to see our customers be successful. In our department we can do that by reducing variants and quality issues, while keeping a consistent momentum in the development of high-quality, reliable product manufacturing.
What are the Operations team's goals and responsibilities?
In one word the sole focus of operations is shipments. We are eager to deliver products to our customers and lifting the roadblocks we've accrued over the last two years. We've initiated transitions to two new CM's, leaving our sole source behind, and making massive headway into making robust all aspects of manufacturing.
Our department is focused on prioritizing the ability to manufacture product, doing it at a high level of quality, and doing it consistently. To accomplish this we are escalating manufacturing issues within the organization to have the most visibility and greatest response. We've pulled resources from across all disciplines to assemble a talented team to bring us out of past-due deliveries.
What do people not know about your department?
Our team is not only working hard to counter the current unprecedented supply chain challenges, part and labor shortages, etc., but we are also actively incorporating continuous improvements to ensure the continuity of supply moving forward.
How do the people in your department make a difference at Inovonics?
Our team brings a critical eye to developing manufacturing standards and prioritizes Inovonics customers. We work to maintain product quality and the overall momentum of product manufacturing. We closely monitor all details and regularly take steps to eliminate downtime, all while carefully not compromising on quality.
It's also worth pointing out that our team is not afraid of the challenge that comes with transition and change. We believe long-term improvements to our department will require culture shift and a mindset of adaptability. We're up for the challenge.