People Behind the Products
Hari Gajapathy
Firmware Engineering  Intern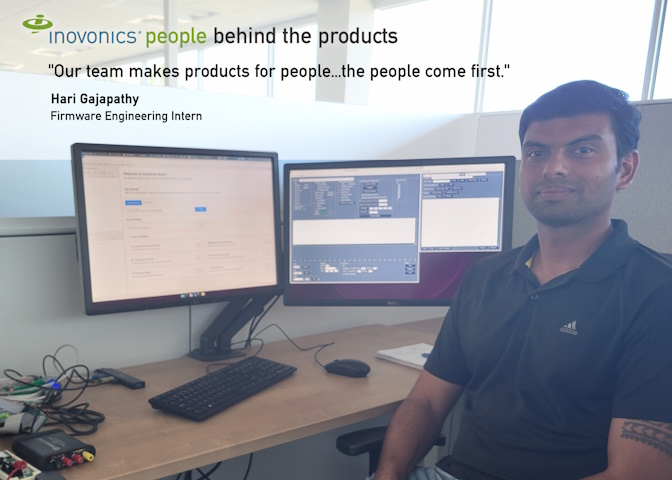 How does your department support Inovonics customers?
Our team makes products for people … the people come first. It's clear in my department that all our efforts prioritize the well-being of the people who use our products. It's a shared sentiment that we help people first.
What do people not know about your department or what it's like to be an intern at Inovonics?
Interning at Inovonics is a win-win situation; it mutually benefits everyone involved. One thing I appreciate specifically is that interning here does not require a static structure of responsibilities. I'm not doing preassigned work, or busy work, I'm part of the team and part of the discussion when planning what needs to happen to make improvements.
How do the people in your department make a difference at Inovonics?
We've been working to step outside of the box, away from conventional solutions, and instead consider all ideas that can benefit our efficiency. Thinking this way helps us make a difference when it comes to improving.