People Behind the Products
John Tanton
Technical Services Supervisor at Inovonics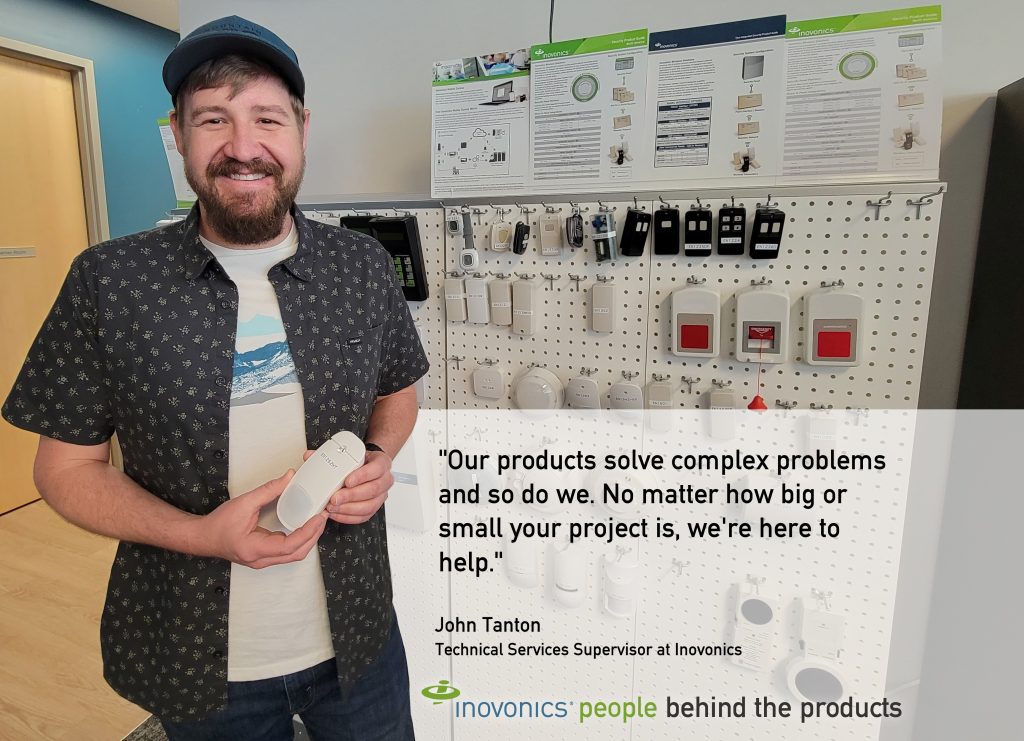 How does your department support Inovonics products/customers?
We solve problems for our customers. Every day we help technicians not only install our products efficiently, but we take the time to educate them. We help them to fine tune their installation efforts and understand all the solution options Inovonics products offer.
What do people not know about your department?
Our team not only supports our customers on the phone and out in the field, but with our in-depth understanding of how our products are used every day, we also work to support other departments within Inovonics, such as the engineering test and product management teams.
How do the people in your department make a difference at Inovonics?
No matter how complicated the installation or problem is, we can help. My team can make the most challenging situations comprehendible and on top of that we're happy to support our customers – we genuinely want to help and enjoy knowing that our products help their projects succeed.