People Behind the Products
Lena Sokolowski
Controller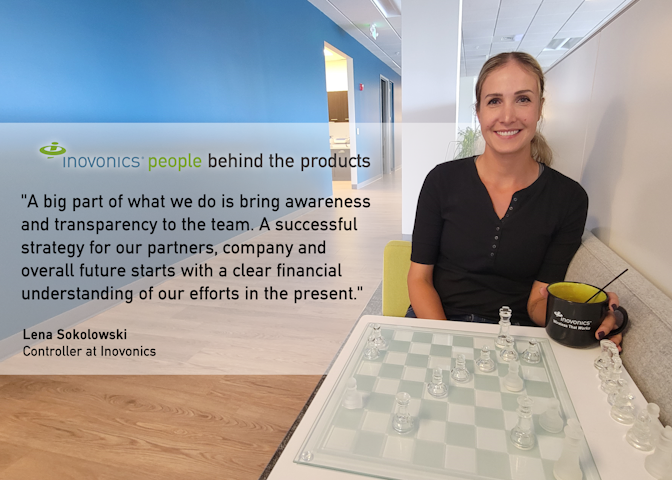 How does your department support Inovonics products/customers?
A big part of what we do is bring awareness and transparency to the team. Every expense, product initiatives…basically every department flows through our Finance department in one way or another. We work with all departments to organize and identify financial trends and opportunities. Transparency and awareness is key. Additionally, our regular checks and balances help our leadership team make the best decisions possible for our customers and company.
What do people not know about your department?
First and foremost, we have a great team of awesome, hardworking people that also happen to be friendly and easy to work with. We may not make the rules perse, but we often advocate for departments by helping to quantify value of projects, pros and cons, etc. Understanding the finances behind our efforts helps us to make clear, measurable, and purpose-driven goals.
What do you enjoy most about your job?
Finding solutions to challenges with minimal disruptions. Making changes to existing processes to minimize the potential for problems.
What do you enjoy most about your team and working at Inovonics?
I enjoy everything about my team, in particular the open communication and feedback that help making decisions as a unit.