People Behind the Products
Mikal Paugh
Engineering Test Technician at Inovonics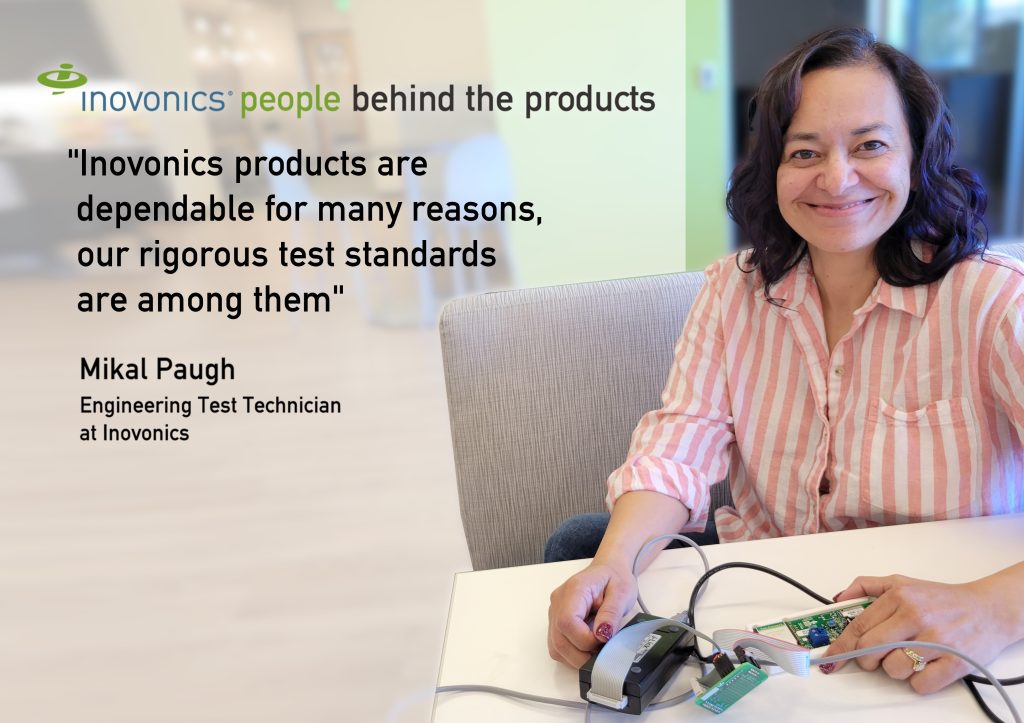 How does your department support Inovonics products/customers?
Our team of test engineers work hard to confirm product performance, test usability, and confirm consistency. It's our job to use our products like our customers would so that we can test them fully. We support Inovonics hardware, firmware, and software.
What do people not know about your department?
Not everyone realizes that we have a strict test process prior to manufacturing and post. We work hard to keep our products highly dependable for our customers.
How do the people in your department make a difference at Inovonics?
Our team works closely together, and we support one another on projects. Everyone is comfortable asking questions and problem solving together. We also invest in continuous education, which supports our growth individually and helps us to continue to bring more value to the team.