People Behind the Products
Reid Hill
Warehouse Supervisor
Scott Richards
Incoming Quality Inspector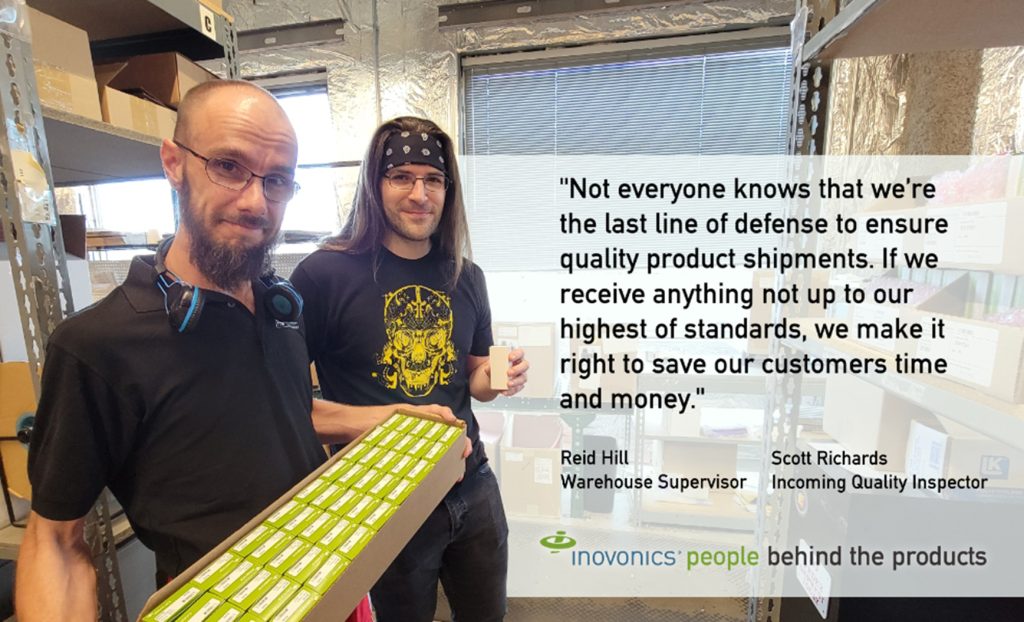 How does your department support Inovonics products/customers?
Our team handles all product shipping and shipping communications, we verify product quality, at times we do reworks, manage e-waste environmental efforts, handle all return materials, and support our internal team with product resources, miscellaneous shipment receiving and more.
What do people not know about your department?
Not everyone knows that we're the last line of defense to ensure quality product shipments. Although there are many checks and balances within our Inovonics processes, we validate products prior to ship. If we receive anything from manufacturing damaged in transit or simply not up to our highest of standards, we make it right to save our customers time and money.
How do the people in your department make a difference at Inovonics?
Simply put, we're reliable. Our efforts are consistent and timely and so is our team. When we receive products from our manufacturer they're shipped to our customers within 24 hours, sometimes even sooner.