People Behind the Products
Sandy Fisher, PSP®
Rocky Mountain/Canada Regional Sales Manager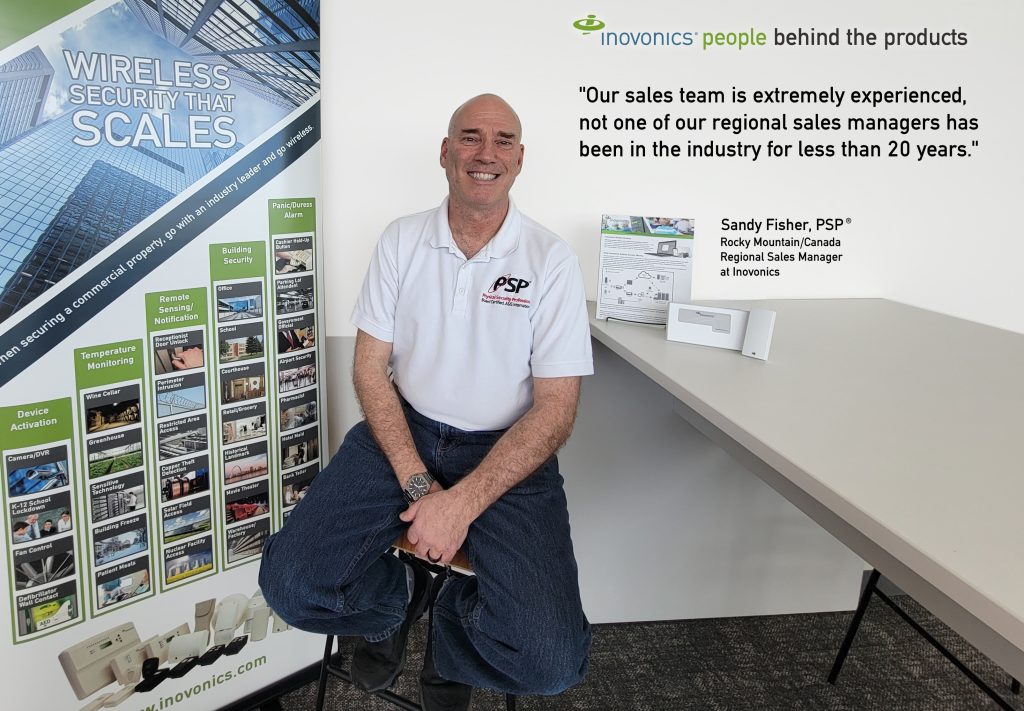 How does your department support Inovonics products/customers?
We answer any and all questions. Supporting our customers can involve something as simple as providing a list of parts, or something as complex as helping them customize a sensing strategy and overall system design. Tailoring solutions to their needs is one of our strengths – for example when customizing a sensing strategy, we discuss best practices to optimize their system offering, helping to educate them on considerations such as the costs and benefits of nuisance alarms to quicker response times. Our sales team sees the bigger picture and it allows us to support our customers more completely.
What do people not know about your department?
We're everywhere, we travel a lot, cover large territories, and work across multiple lines of business such as security, signal and control, commercial monitoring, submetering and senior living. We also provide pre-sales support such as educational trainings or site survey visits. Our sales team is also extremely experienced, not one of our regional sales managers has been in this industry for less than 20 years.
How do the people in your department make a difference at Inovonics?
Overall, we're problem solvers, we customize solutions and enjoy being team players. We're a close team, with open and consistent communication and we're not afraid to help one and other out when something comes up that may not fall within our usual responsibilities. We do our best to shoulder the load. Whether it's supporting our customer or our team internally, the sales team is not afraid to pitch in wherever we can.