Peace of Mind Protection Without the Wires
November 11, 2020 at 9:15AM (MST)
Whether it's a single alarm transmitter or hundreds of security sensors across an entire site, the Inovonics range of wireless motion detectors, universal transmitters, environmental sensors, and mobile duress devices, integrate seamlessly with your Protege WX or Protege GX system to increase safety and security.
Add to Calendar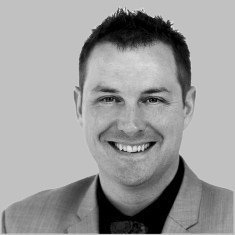 Damon Standish
President, Integrated Control Technology (ICT)
Starting in the electronic security industry in 1995, Damon has worked in every facet of the business. Never satisfied with mediocrity, he's been challenging the norm throughout his career and eventually landed at ICT along with some of the most driven and innovative people in the industry.

Since then Damon has helped to develop and build the most innovative and responsive access control and intrusion detection systems on the planet. He took the reins at ICT USA in 2015 and along with his ever-expanding team of brilliant people, has achieved year on year growth through helping his end users to simplify their lives with easy to use software as well as partnering with our integrators to grow their businesses with the best products, training and support in the industry.