Webinar: Wireless and Video Integrations for COVID and Beyond!
March 18, 2021 at 12 p.m. (Mountain)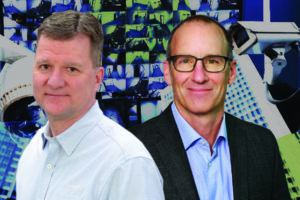 Join Eric Banghart, Manager of Global Sales, and Chris Allen, Northeast Regional Sales Manager at Inovonics, to learn how to integrate Inovonics wireless sensors into video and other special applications.
This presentation will cover:
A variety of ways to integrate wireless sensors with video platforms.
Real-world applications to augment your installs with environmental sensors.
Creative ways customers are using wireless during the COVID pandemic.
Get a fresh look at how to use wireless to provide relevant solutions for your customers in our changing world.
Register to Attend